Thank you to all the artists who are part of Home is more than a place, and for sharing your work with us. Our lives are richer because of the continued contributions by artists, and art that comforts, challenges, and holds a mirror to the issues of the world, now more so than ever.
Thank you to Claire Watson and the team at NETS Victoria for inviting me to participate in the 50/50 project, and your continued support for independent curators and artists.
Thank you to Joshua White and Ian Brilley at Hamilton Gallery for enthusiastically supporting the project from day 1, and for making me feel so welcome visiting your collection both virtually and in person. I hope one day we can work together again.
Last but not least, thank you to my friends and family, your ongoing love and support held me during the challenges of 2020. In particular I'd like to extend my thanks to Malcolm, Rosie and Rocket for teaching me that home is truly where the heart is.
Home is more than a place
A Hamilton Gallery and NETS Victoria digital exhibition for the 50/50 series
Curated by Sophia Cai
Digital Edition
Editor: Sophia Cai
ISBN: 978-0-6486691-1-1
© 2021 the authors, artists, NETS Victoria and Hamilton Gallery
Co-published 2021 by
National Exhibitions Touring Support Victoria
c/- The Ian Potter Centre: NGV Australia
Federation Square
PO Box 7259 Melbourne VIC 8004 www.netsvictoria.org.au and
Hamilton Gallery
107 Brown Street, Hamilton www.hamiltongallery.org
The views and opinions expressed here are those of the authors and not necessarily those of the publisher. No material, whether written or photographic, may be reproduced without the permission of the artists, authors, NETS Victoria and Hamilton Gallery. Every effort has been made to ensure that any text and images in this publication have been reproduced with
the permission of the artists or the appropriate authorities, wherever it is possible.
NETS Victoria pays tribute to the ongoing culture of Aboriginal and Torres Strait Islanders. We pay our respects to Elders past, present and emerging, and acknowledge the Bunurong and Woiwurrung (Wurundjeri) Peoples of the Kulin Nation as the traditional custodians of the lands and waters on which our office operates.
Exhibition Supporters
This project is supported by the Victorian Government through Creative Victoria.


NETS Victoria is grateful for the generous support of our valued partners.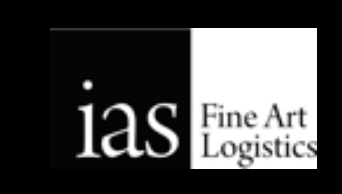 National Exhibitions Touring Support (NETS) Victoria is supported by the Victorian Government through Creative Victoria, and by the Australian Government through the Australia Council, its arts funding and advisory body and through the Visual Arts and Craft Strategy, an initiative of the Australian, State and Territory Governments. NETS Victoria also receives significant in-kind support from the National Gallery of Victoria.