Curated by Hetti Perkins, Looking Glass is an important and timely exhibition which brings together two of Australia's most acclaimed contemporary artists—Waanyi artist, Judy Watson and Kokatha and Nukunu artist, Yhonnie Scarce.At its heart, the exhibition is both a love song and a lament for Country; a fantastical alchemy of the elemental forces of earth, water, fire and air. Watson's ochres, charcoal and pigments, pooled and washed upon flayed canvases, have a natural affinity and synergy with Scarce's fusion of fire, earth and air. Watson and Scarce express the inseparable oneness of Aboriginal people with Country, a familial relationship established for millennia.
Together these artists offer a far-ranging and holistic portrait of Country where the creation and experience of art recalls the lived, remembered and inherited history of Aboriginal people. Yet, while their works may refer to specific events, their enigmatic and often intimate forms, gestures and marks also imply an immersive timelessness outside of a linear chronology; an existence today that is more than the 'now'. Colloquially, this is often referred to as the Dreaming, an extraordinary perception of the connection of Country, community and culture.
Watson and Scarce, like all Indigenous Australians, share recent and personally painful histories of the destruction, exploitation and degradation of not only the land, but the people of the land. Essentially, this exhibition is about Australia's secret and dirty war—a battle fought on many fronts from colonial massacres to Stolen Generations, from the Maralinga bomb tests to the climate emergency. In their works, the artists poignantly remind us how the pursuit of the Great Australian Dream is not what it seems. It is, in reality, a nightmare, a shimmering mirage, a candle in the coming storm.
Looking Glass is organised by TarraWarra Museum of Art and Ikon Gallery with Curator Hetti Perkins. Touring nationally with NETS Victoria.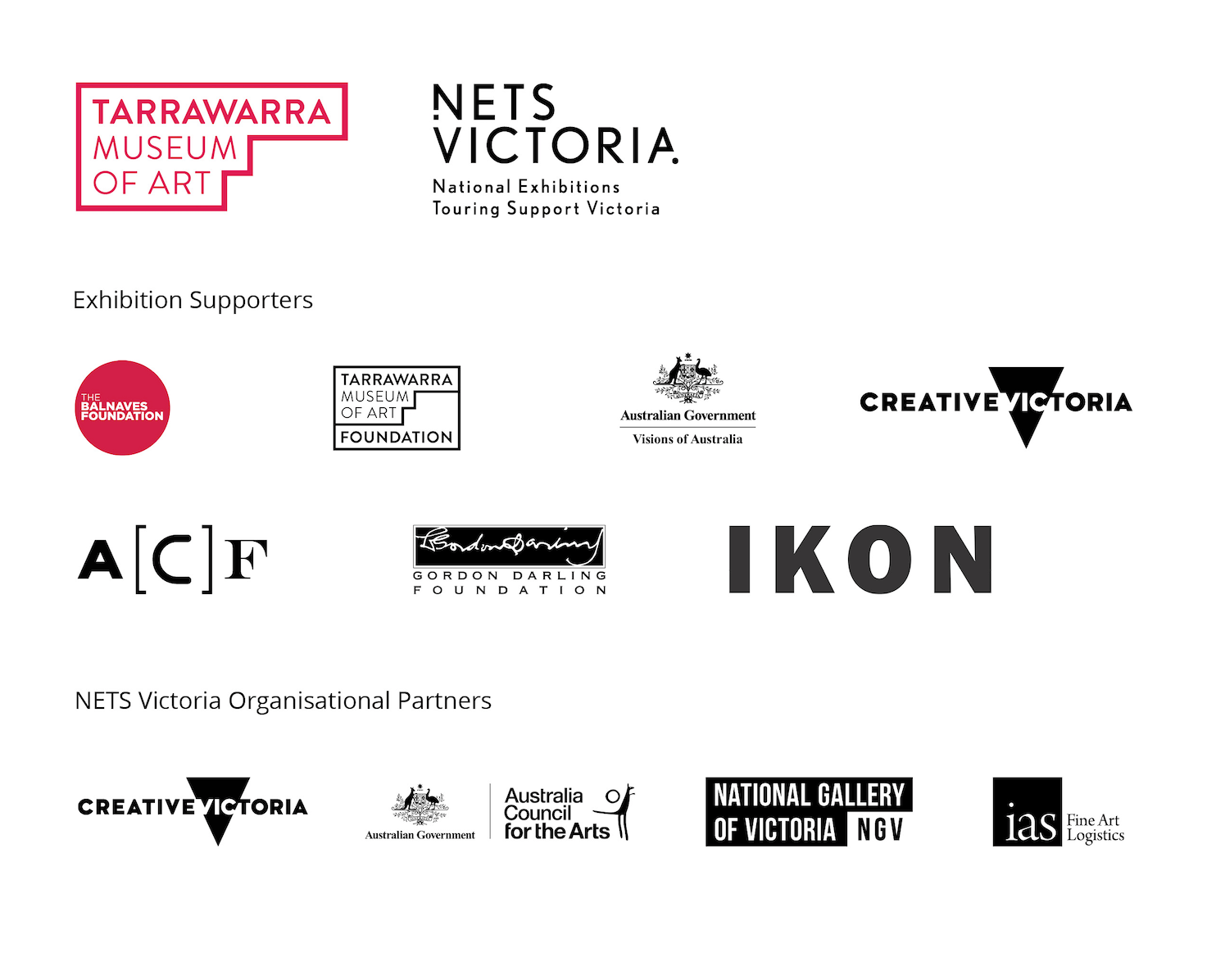 This project has been assisted by the Australian Government's Visions of Australia program, is supported by the Victorian Government through Creative Victoria, as well as receiving development assistance from NETS Victoria's Exhibition Development Fund 2019, supported by the Victorian Government through Creative Victoria, and by Creative Partnerships Australia through the Australian Cultural Fund.
Venues