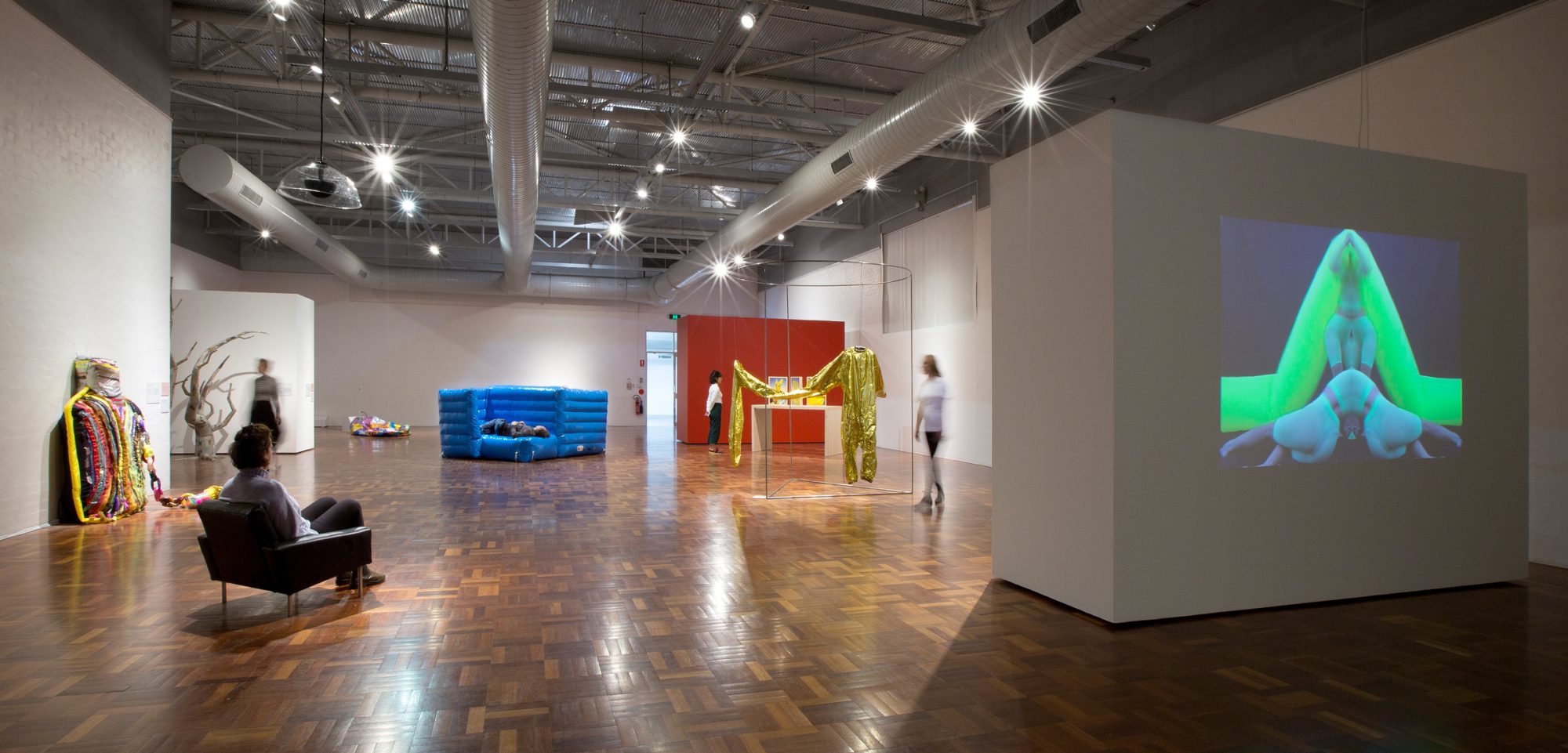 David Sequeira
Chair, Artistic Program Advisory Committee Board Member, NETS Victoria
NETS Victoria is delighted to present Conflated as part of our 2022 artistic program. Featuring the work of nine Australian artists/collectives, the exhibition will be touring to regional and urban communities across Australia.
Focusing on notions of inflatability, this project was conceived in late 2019 when collaborating curators Zoë Bastin and Claire Watson began brainstorming ways that NETS Victoria could develop a touring exhibition with reduced environmental impact. This led to a conversation about artworks that could inflate within galleries and then deflate during transport. The project evolved further as the world changed with the onslaught of Covid-19, and its accompanying lockdowns and restrictions. The potent connection between inflatables and the act of breathing – inflating one's lungs – became a vexed and delicate framework for the exhibition. Appropriately, the exhibition contains moments of optimism, hope, anxieties and suggestions of cataclysm.
The development of new commissions during 2020 forms a significant component of this exhibition. Supported by a Creative Victoria Strategic Initiatives grant, Zoë Bastin and Claire Watson invited several artists to develop new works that will be on display for the first time as part of Conflated.
Connecting artists and curators with new communities and institutions is a significant way that NETS Victoria supports new networks and creative dialogue. Conflated forms part of our vision for regional communities to be inspired and connected through access to authentic and cutting-edge contemporary art that challenges the status-quo, celebrates multiple viewpoints and is valued as part of Victoria's vibrant culture and economy. It is a privilege for us to bring these creative works to new communities, and we are grateful to the participating venues for their partnership.
On behalf of the Board and Artistic Program Advisory Committee of NETS Victoria, I extend warm thanks and congratulations to Zoë Bastin and Claire Watson for their insightful curatorship of the exhibition; the exhibiting artists; Sophia Cai for her thoughtful essay and our funding partners for this project – the Office for the Arts through Visions of Australia and Creative Victoria.