Collective Movements:—

First Nations Collectives, Collaborations and Creative Practices from across Victoria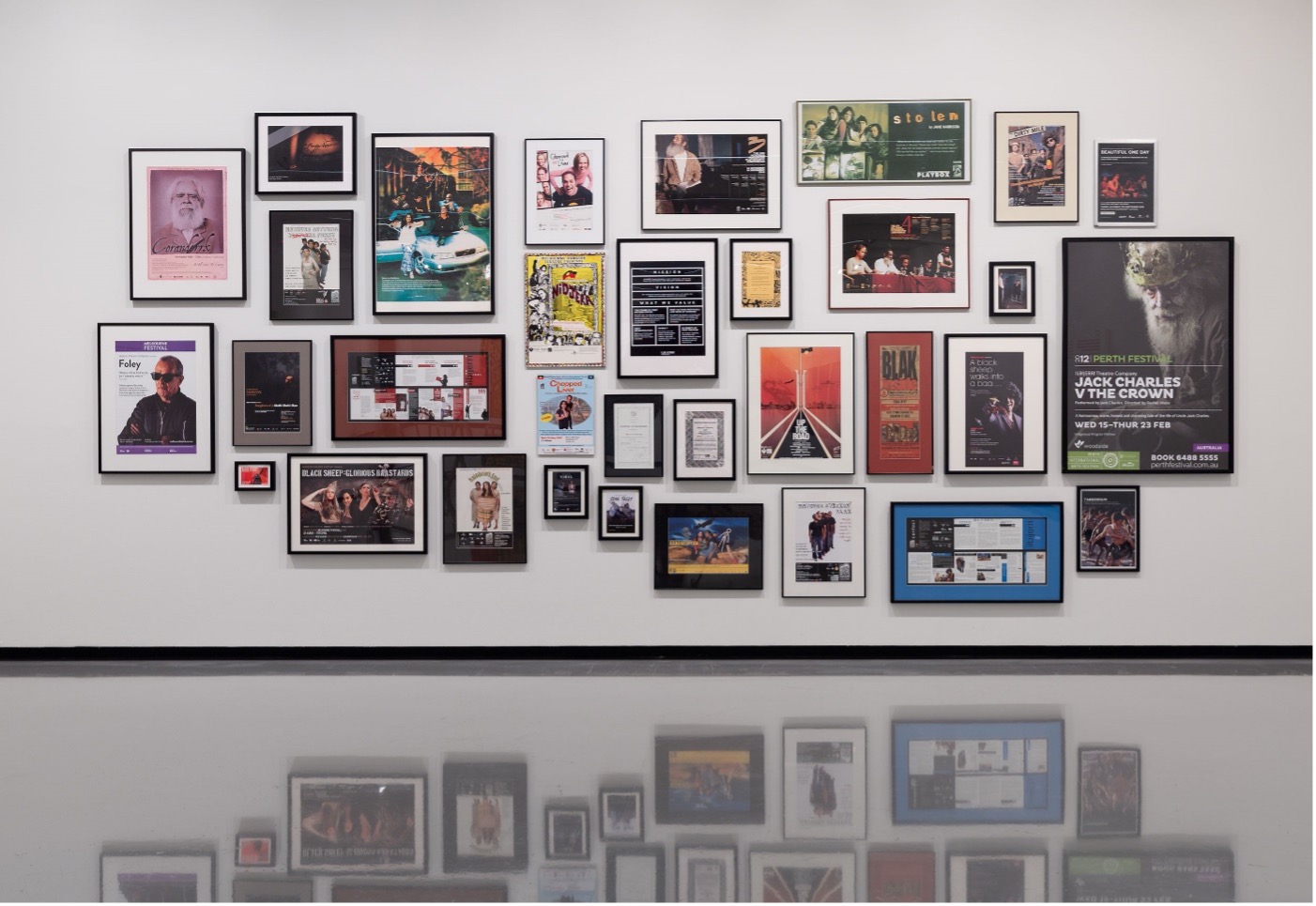 Collective Movements: First Nations Collectives, Collaborations and Creative Practices from across Victoria is a wide-ranging project focusing on the work of historic and contemporary First Nations creative practitioners and community groups from across Victoria that recognises collectivity as integral to Indigenous knowledges and ways of being. An exhibition, publishing project, conversation and workshop platform, the project begins with the desire to make more visible a language and terminology beyond Western art concepts of 'collaboration' and 'collectivism'—one that better describes and acknowledges the way Indigenous creatives work within a broader community and its inheritances.
Collective Movements will feature new artwork commissions alongside existing works, archives and participation from a range of contributors, including Ensemble Dutala, ILBIJERRI Theatre Company, Kaiela Arts, Koorroyarr, Latje Latje Dance Group Mildura, Pitcha Makin Fellas, the Possum Skin Cloak Story (founded by Vicki Couzens, Debra Couzens [1962–2021], Lee Darroch and Treahna Hamm), The Torch, this mob and a look back at We Iri, We Homeborn—Aboriginal and Torres Strait Islander Arts Festival (1996–99).
The exhibition will be accompanied by an Indigenous edited and designed publication that features new writing by seven leading First Nations artists, curators and writers, including Arlie Alizzi, Bryan Andy, Paola Balla, Belinda Briggs, Yaraan Bundle, Tiriki Onus and Steven Rhall. The Collective Movements publication is designed by Larrakia, Wardaman and Karajarri artist-designer, Jenna Lee. Additionally, conversations and workshops play a vital role in the project as platforms for the dissemination of the historic and contemporary models of creative practice through Indigenous voices. More details to be announced shortly.
Collective Movements is co-curated by Taungurung artist and curator Kate ten Buuren; Lardil and Yangkaal artist and curator Maya Hodge; and N'Arweet Professor Carolyn Briggs AM PhD; with support from Bundjalung, Muruwari and Kamilaroi artist and senior academic, Professor Brian Martin, Director of the Wominjeka Djeembana Indigenous Research Lab, Monash University. Collective Movements is a MUMA / NETS Victoria touring exhibition.
This project has been supported by the Victorian Government through Creative Victoria and the Australian Government through the Australia Council for the Arts, as well as receiving development assistance from NETS Victoria's Exhibition Development Fund, supported by the Victorian Government through Creative Victoria.
Curators
Kate ten Buuren, Maya Hodge and N'Arweet Professor Carolyn Briggs AM PhD with advice from Professor Brian Martin.
Exhibition Identity Design
Jenna Lee
Venues
Exhibition Partners


Exhibition Supporters