Last chance to see 'Synthetica'
02.02.16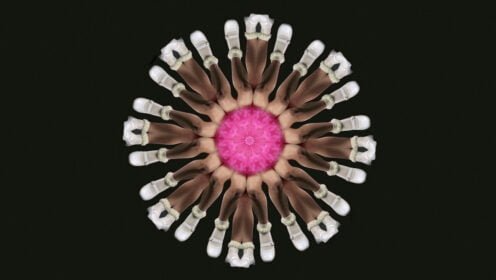 Synthetica is on at Wagga Wagga Art Gallery until the 13th March 2016 and then it's time to say goodbye to this visually-charged exhibition.
The exhibition brings together artists Boe-lin Bastian, Simon Finn, Bonnie Lane, Kristin McIver, Kate Shaw, Alice Wormald and Paul Yore, who all incorporate artificial and technological innovations into their practice.
As exhibition curator Claire Anna Watson explains:
The works in Synthetica have been selected to provoke questions relating to the relationship we have with the physical world and the nature of experimentation in an increasingly technologised climate. A mesmerising display of video, painting, sculpture, installation and works on paper are animated into a super-charged vibration of drama and spectacle.
Research for the project was close at hand. Ms Watson is Chair of BLINDSIDE's Board of Directors and the artists had all presented at some stage in the institution she knows and loves: Synthetica is effectively a selection of highlights from BLINDSIDE's diverse artistic program, she explains.
The exhibition has taken Watson to destinations throughout regional Victoria, where she worked with gallery staff to find artists in local communities who presented solo exhibitions alongside Synthetica.
At the culmination of Synthetica's tour, the regional artists will be invited to showcase their work at BLINDSIDE in a group exhibition. The opportunity to uncover some new talent out in the far corners of Victoria is exciting. It's important that we support regional artists and they have similar opportunities equal to their urban-dwelling peers, says Watson.
A catalogue including essays by Art Aficionado Director, Jane O'Neill and arts writer, Dan Rule, accompanies Synthetica. Their inspired texts reveal the role of artist-run initiatives in the enrichment of contemporary visual culture. They also critically discuss the beguiling works featured in the exhibition.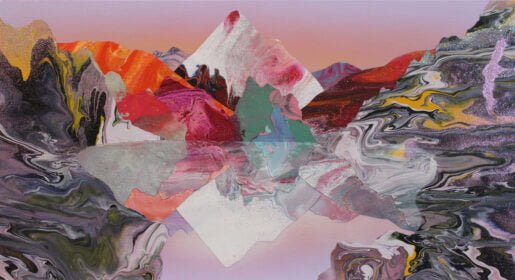 Kate Shaw, La-la Land 2013, Acrylic and resin on board, 30 x 70cm
Image courtesy of the artist and Fehily Contemporary, Melbourne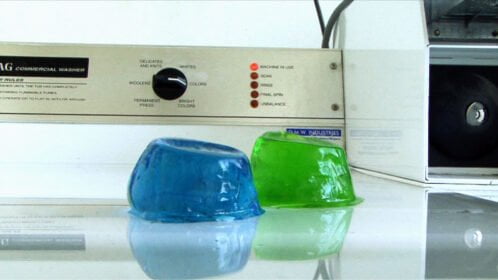 Boe-lin Bastian, Jellies. Coupling Series 2010, HD Video (still), 4.13 minutes
Image courtesy of the artist