Exhibition Development Fund 2020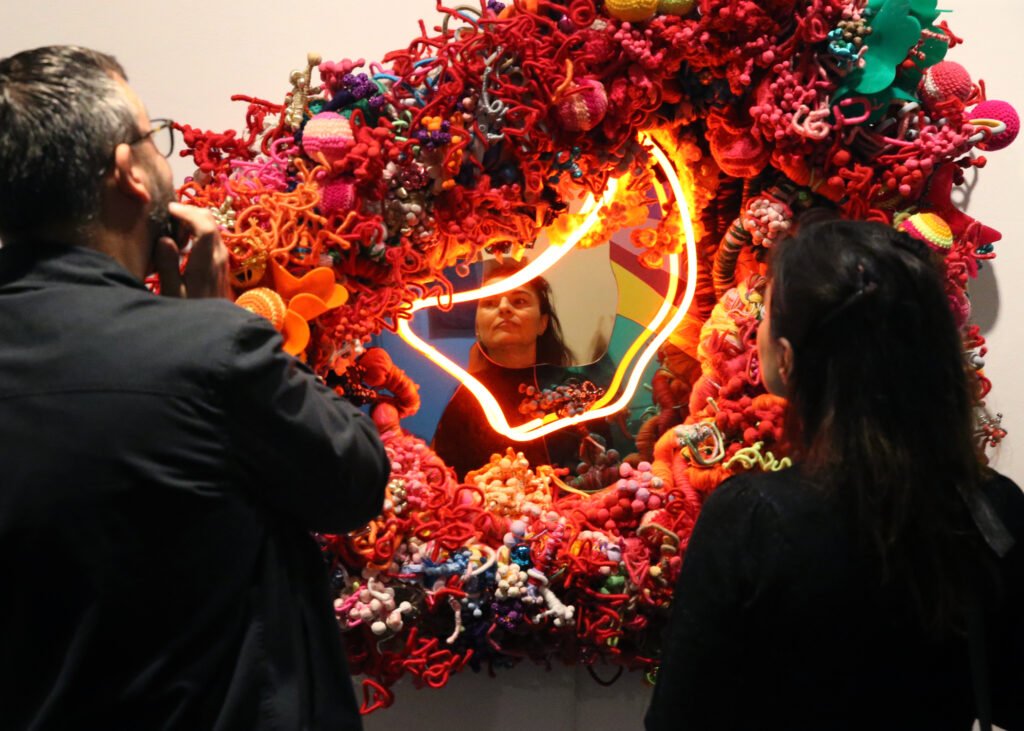 The Exhibition Development Fund supports the Victorian arts sector with grants of up to $10,000 to Victorian arts organisations to develop new exhibitions of contemporary art, craft or design with the potential to tour with NETS Victoria.
Past recipients include:
Central Goldfields Art Gallery for Ngardang Girri Kalat Mimini
Arts Project Australia for FEM-aFINNITY, touring in 2020 with NETS Victoria
Shepparton Art Museum for Craftivism, currently on tour with NETS Victoria
Applications should be made using the supplied form. Applicants should make sure they have carefully read the Exhibition Development Fund Guidelines and eligibility criteria.
We encourage applicants to seek feedback as they are writing their application from NETS Victoria staff. If you are unsure of your eligibility, please contact us. If you are an independent curator/artist or facilitator NETS Victoria can provide assistance and where appropriate facilitate introductions to suitable public galleries for your application.
The EDF is devolved annually. The NETS Victoria Artistic Program Advisory Committee reviews all applications and the successful proposals will be announced and funds distributed within three months.
Please complete the form below, budget template and provide any support material according to the guidelines and submit by emailing info@netsvictoria.org.
Further information may be sought from the applicant when considering the viability of the project by contacting the NETS Victoria staff:
Director: Claire Watson claire.watson@netsvictoria.org T. 03 8620 2007
Applications for 2020 have now closed.
The 2021 Application will open in March 2021.
Image:
Craftivism Hiromi Tango Amygdala (Fireworks) 2016
neon and mixed media
120 x 140 x 40 cm
Image courtesy the artist and Sullivan+Strumpf, Sydney/Singapore © the artist
Installation view Mornington Peninsula Regional Gallery