Margaret Olley Geraniums 
1966
Oil on board
38.3 x 30.6 cm
Purchased with annual Council allocation 1975. Hamilton Gallery Collection
© Margaret Olley Art Trust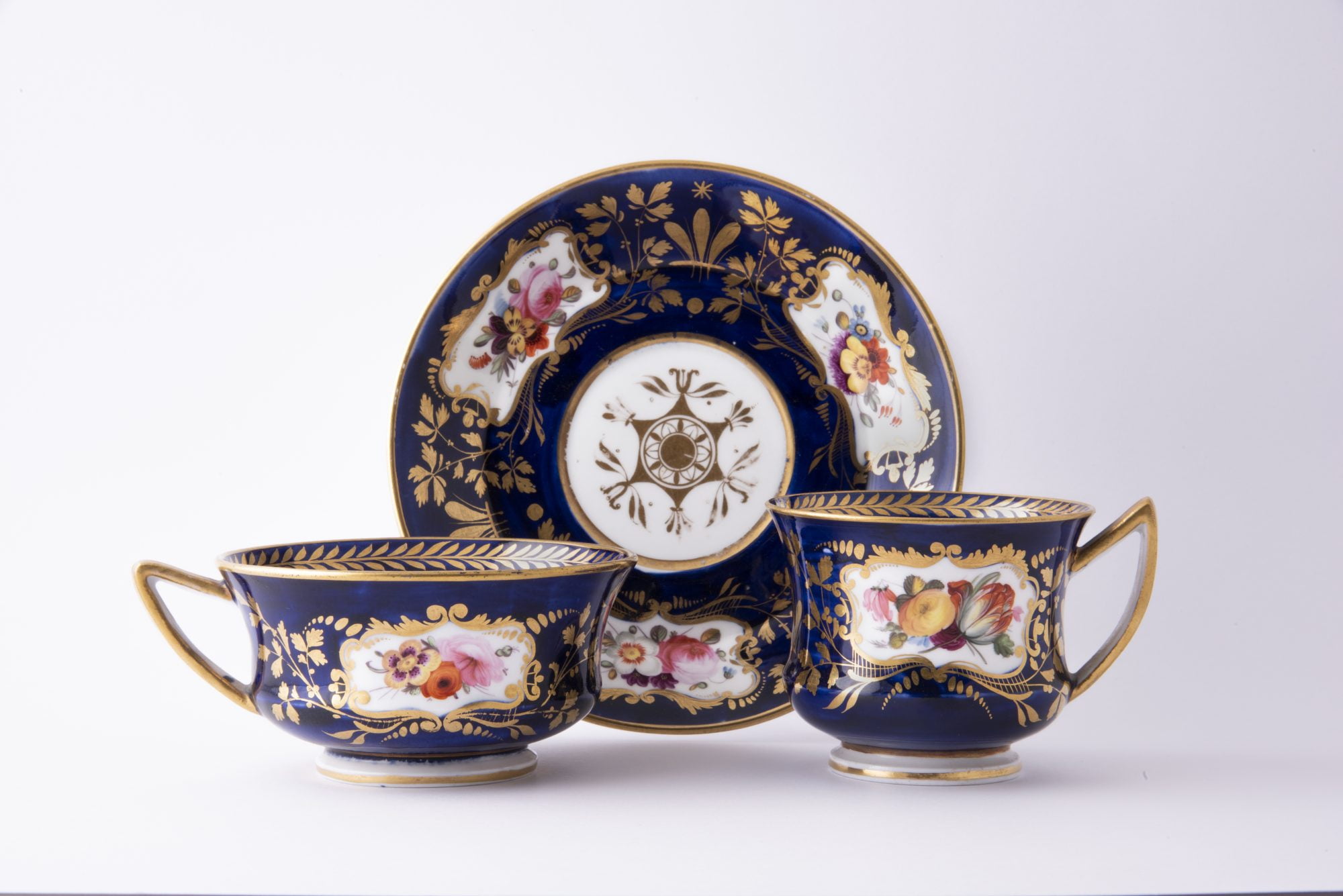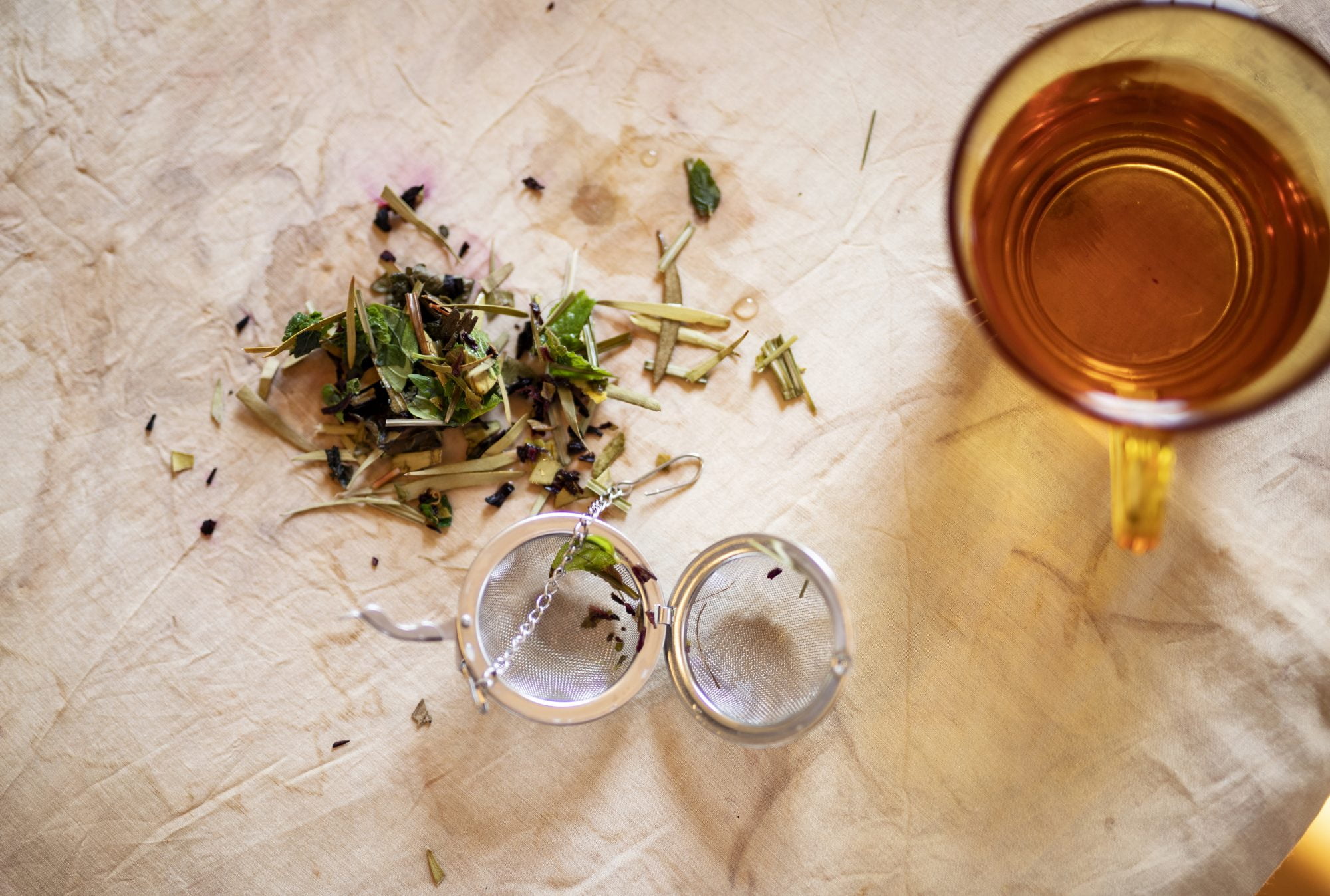 Hamilton Gallery's Collection is rich in European decorative arts, and includes a number of Davenport tea sets. While this porcelain tea set is quintessentially British, the history of tea is one that spans across multiple cultures over thousands of years. Katie West's performance Gently give attention, originally shown at Bundoora Homestead Art Centre for the exhibition Healing Practices (2019), curated by Rachel Ciesla, invited visitors to share a cup of tea in the gallery space. The artist gathered herbs from local surroundings, and also grew some on the table at the gallery, laid out alongside a number of re-usable items with which visitors could brew their own tea.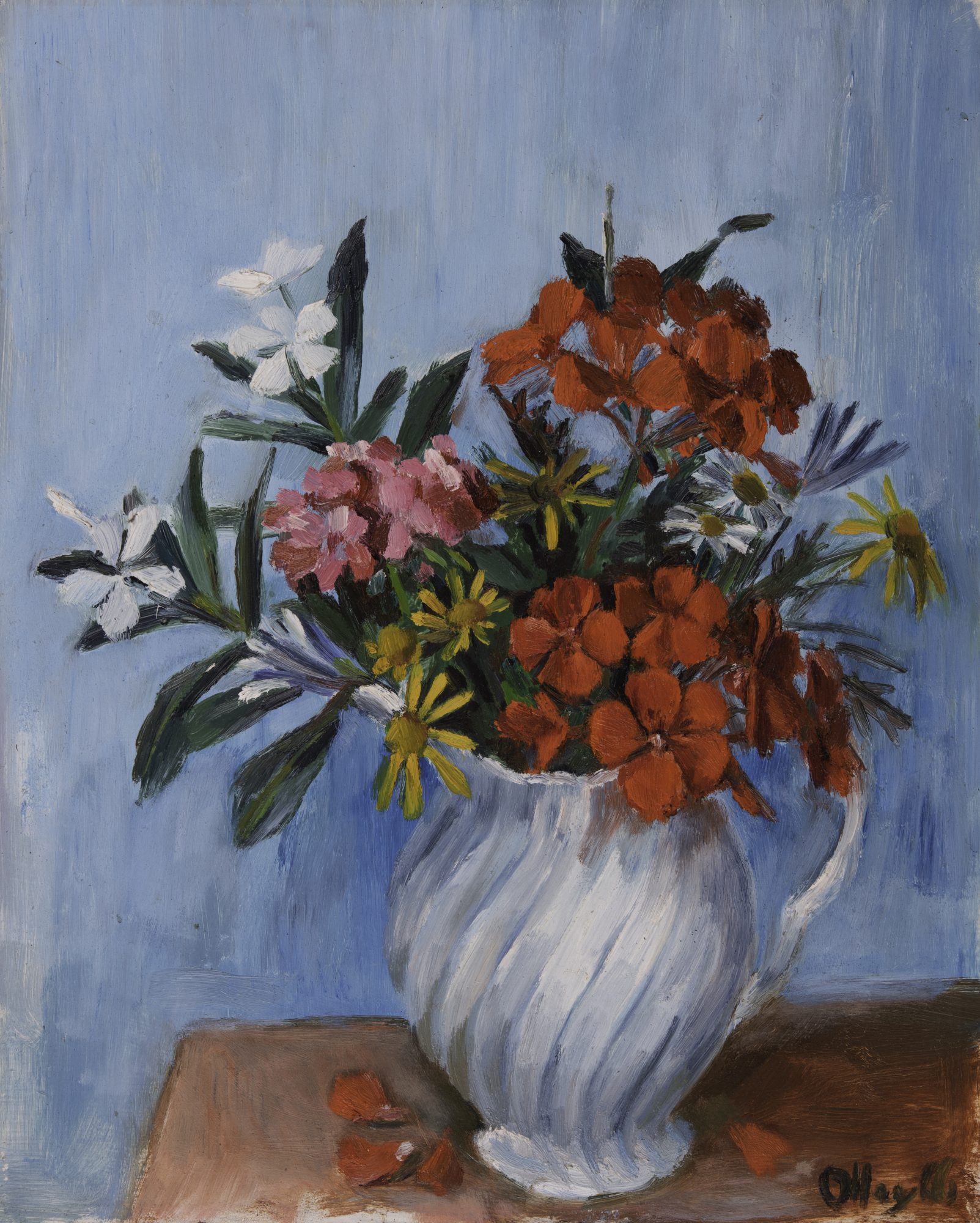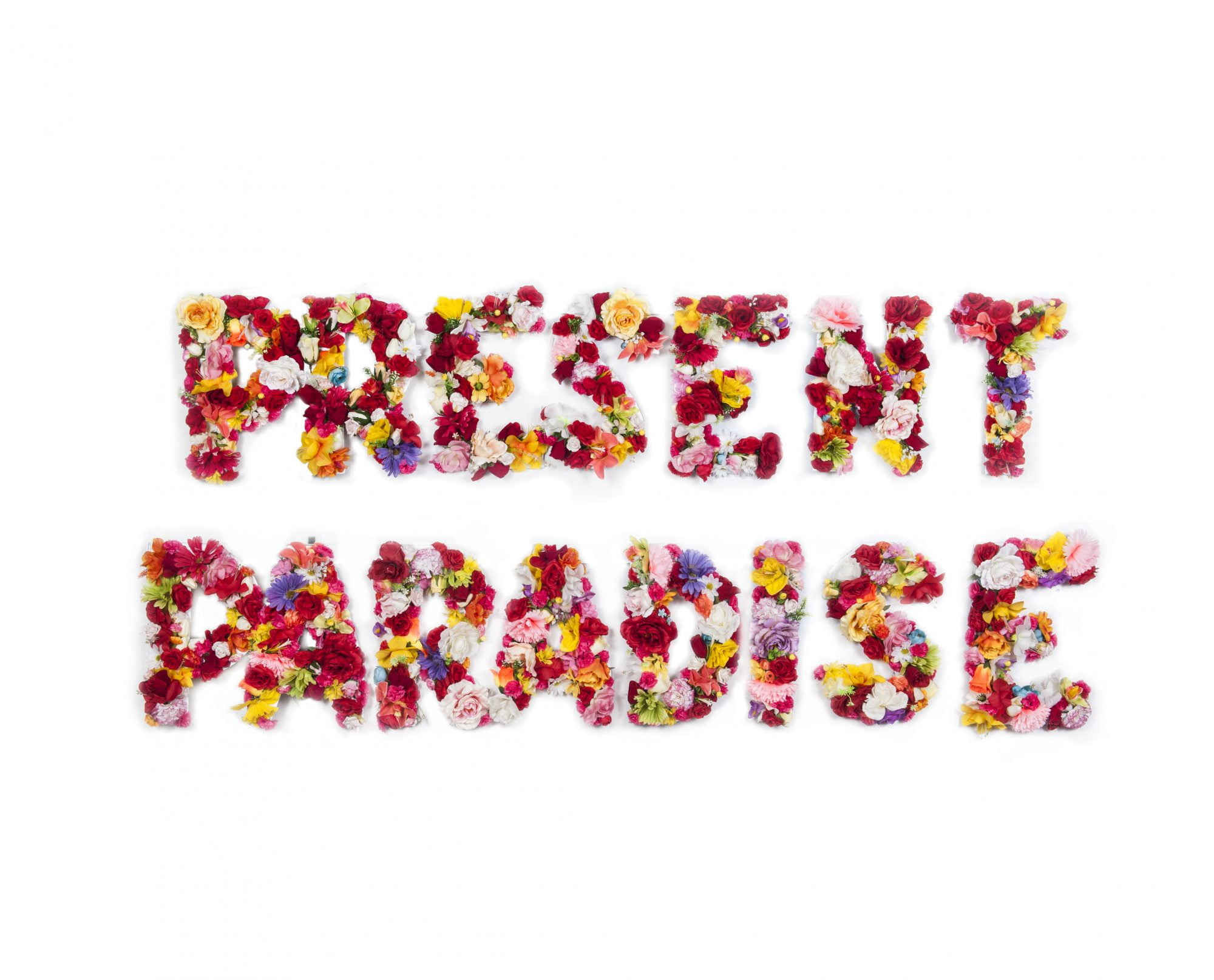 The beauty of flowers lies in part in their transience; once plucked from the plant, their full brilliance lasts only momentarily. Both Margaret Olley and Anney Bounpraseuth have depicted the bright blooms of flowers, yet they both reveal a distinct artifice. Olley's painted vase of geraniums is a joyous celebration of spring, and the canvas is saturated in bright colours and vivid tones. Bounpraseuth's work, which no longer exists, was an arrangement made from fake flowers on board. The words 'PRESENT PARADISE' are a reminder of the passing of time, and a reminder that things, both good and bad, are not forever.