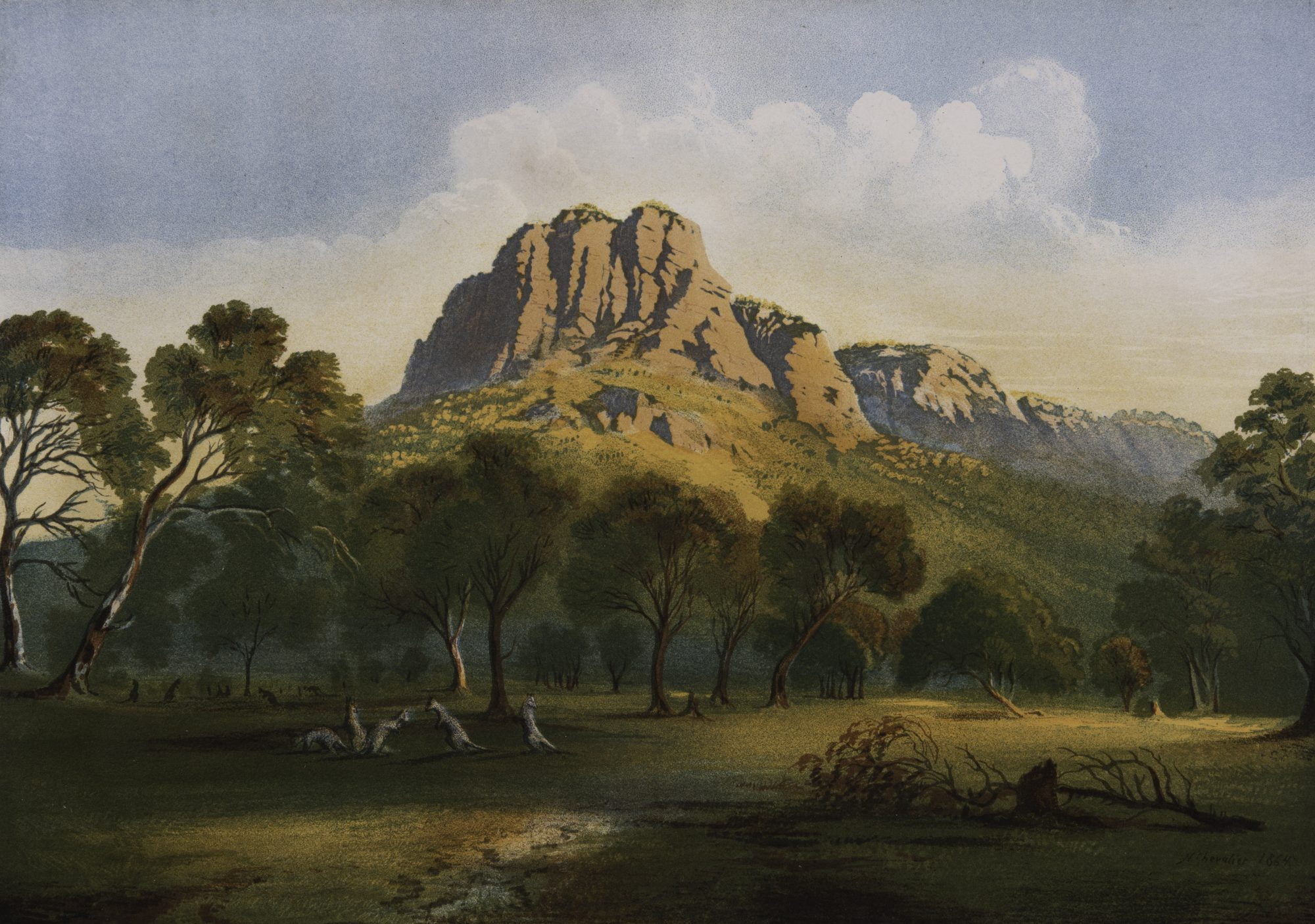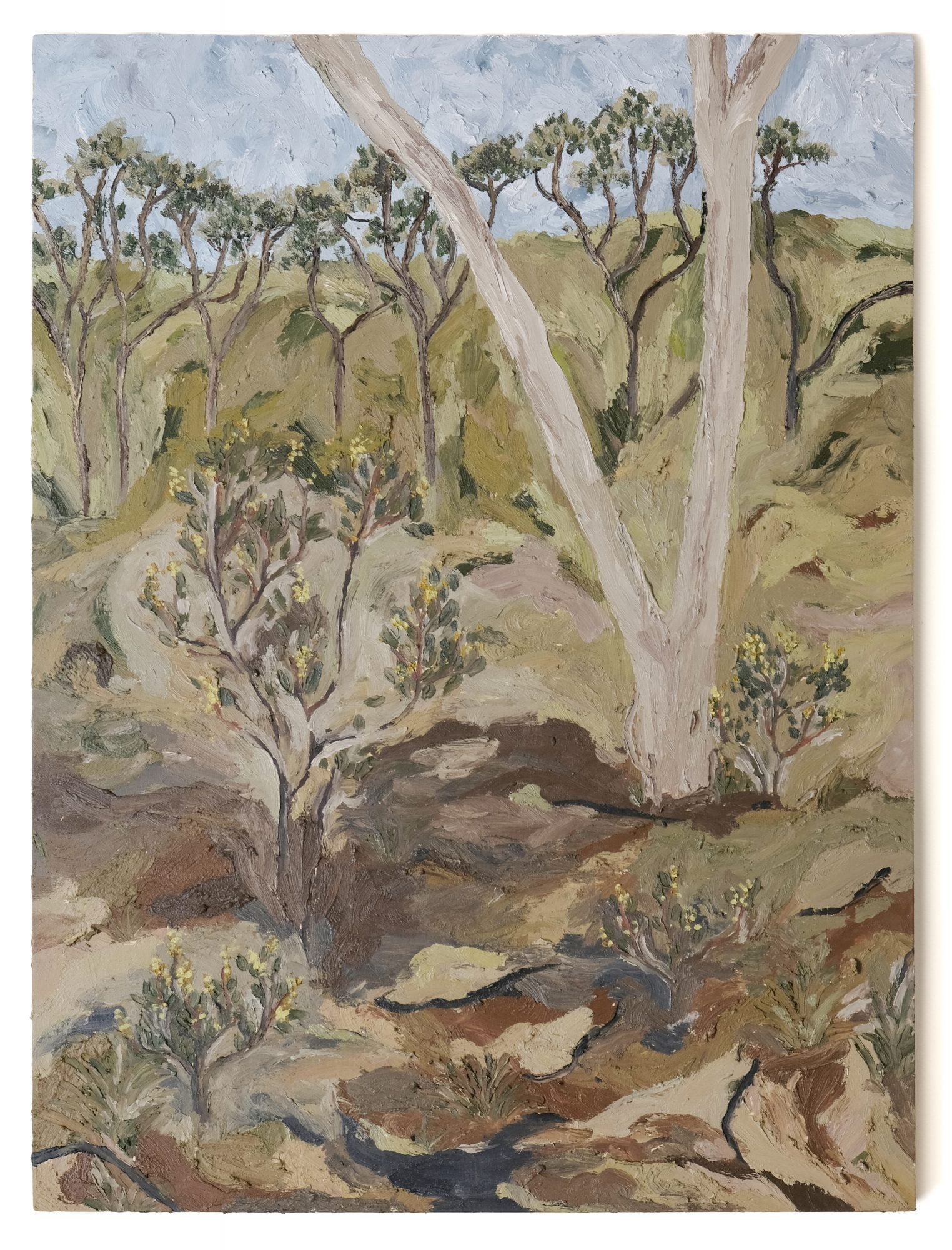 The Hamilton Gallery collection contains a number of notable artworks that are connected closely to local landscapes and landmarks. Nicholas Chevalier's chromolithograph of Mt Sturgeon/Wurgarri shows the façade of the mountain
in transcendent lighting, evocative of the brief moment before the sun sets over the horizon. Chloe Caday's painting
At Golden Hour similarly evokes this quality of light, and was painted by the artist en plein air near her home in She Oaks, Victoria. For Caday, working en plein air in her local surroundings is a way to explore her personal and cultural connections to place, and she translates this through gestural markings to capture the artist's own presence within the landscape.

Paul Baxter 
Nigretta Falls 
2013 
Etching
49.5 x 205.8 cm
Purchased by Hamilton Gallery Trust Fund. Hamilton Gallery Collection
© Courtesy of the artist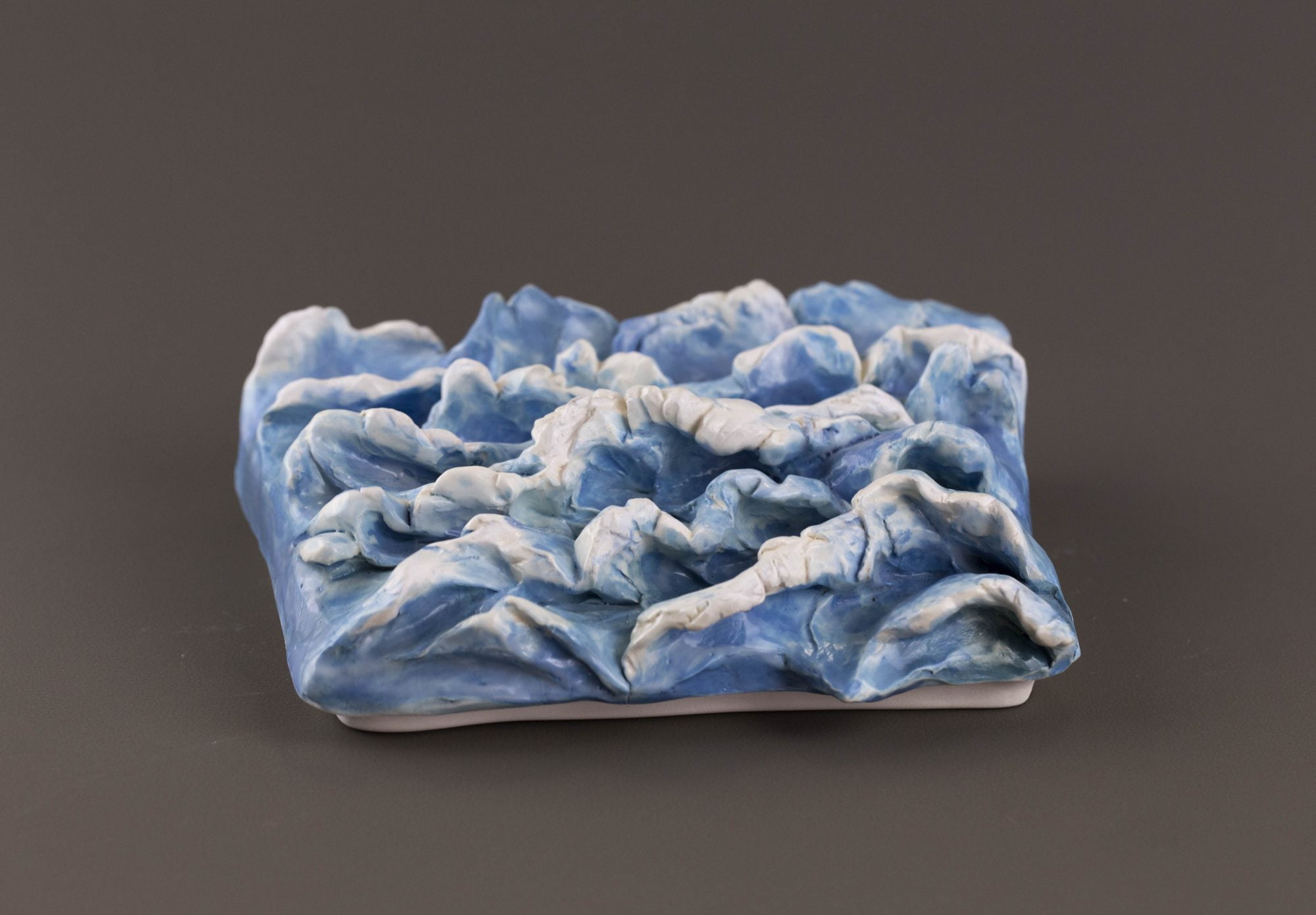 Paul Baxter and Jess Bradford's works both depict the motion of bodies of water, although separated by a great geographical distances. Baxter's etching of Nigretta Falls captures a larger-than-life impression of the waterfall, situated against a surrounding scenery of lush greenery and rock formations. On the other hand, Bradford's depiction of water through the rolling forms of porcelain is an exercise in imagination, removed from any 'real' body of water. Bradford's work takes its inspiration from Haw Par Villa, also known as Tiger Balm Gardens, a theme park located in Singapore that is filled with constructed dioramas based on Chinese folklore and mythology.
By visually drawing on the artifice of the theme park, Bradford's work questions notions of authenticity and cultural translation throughout time.
Thinking about home in an Australian context requires an acknowledgement of Indigenous sovereignty and connection to land. Johnny Bulunbulun's Man and Animals is one of the few Indigenous works in the collection of Hamilton Gallery, and its pairing with Kait James' Let's Dance reflects the ongoing and lasting effects of colonisation on Indigenous people today. James repurposes kitsch found tea towels to comment on questions of identity and cultural appropriation, critically examining the ways in which Indigenous culture has been consumed and sold without meaningful political action. The bright words that emblazon the tea towel are a vivid reminder of the work that still needs to be done.