Home is where the heart is—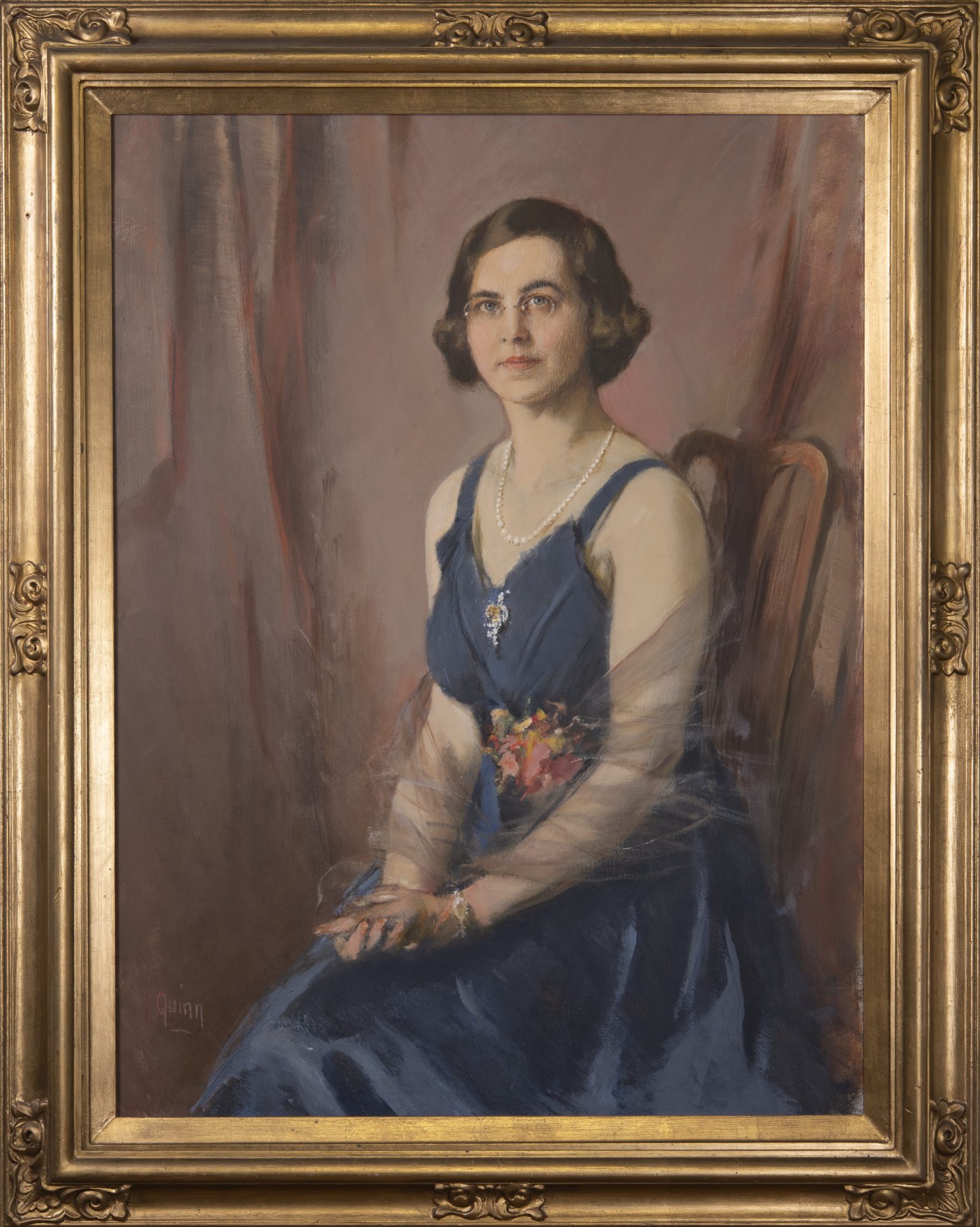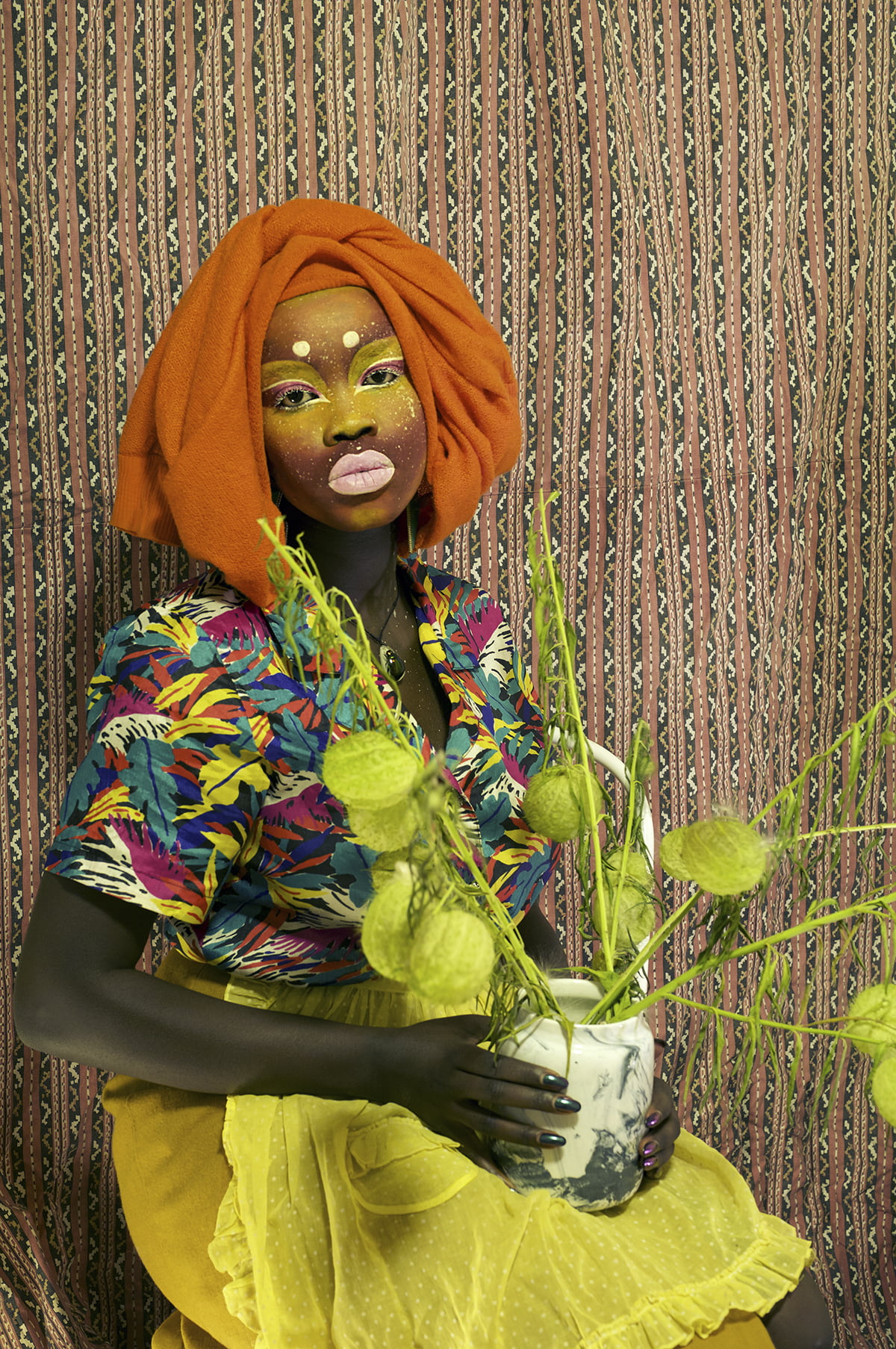 This portrait of May Shaw was painted posthumously and is based on photographs of the sitter in her evening gown. The Shaws had no children, and following his wife's death, Mr Shaw's interest in art collecting continued to grow. It is clear that Mrs Shaw played a major part in shaping the collection, and the inclusion of her portrait honours her legacy. Atong Atem's Self Portrait on Mercury, shows the seated artist gazing at the camera in a pose that mirrors that of Mrs Shaw. Through the use of framing and the inclusion of objects and colourful attire, Atem invites the viewer into a vibrant scene that firmly asserts the presence of the sitter while honouring her African diasporic roots. Despite their difference in medium and date, both these portraits command our attention by returning our gaze.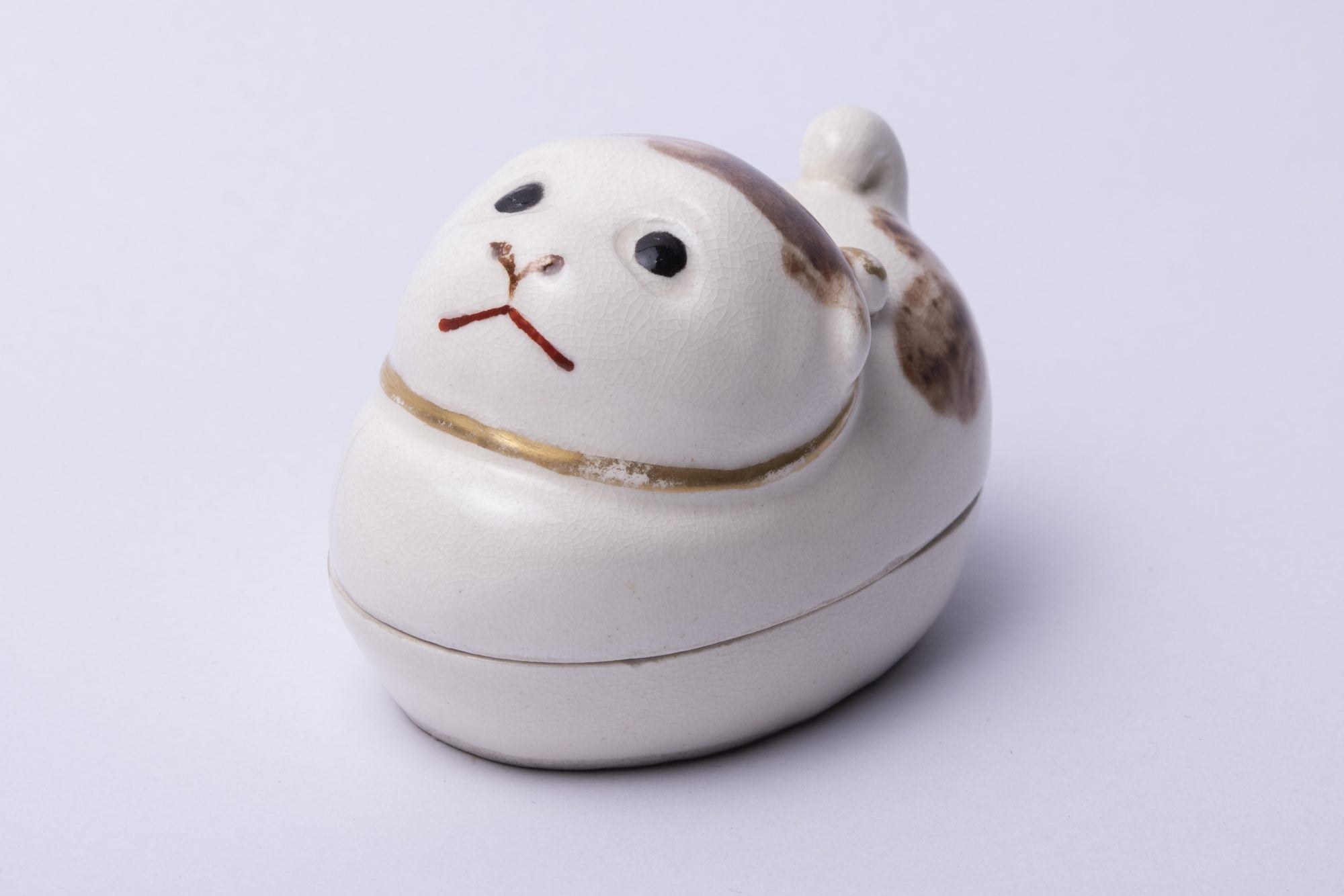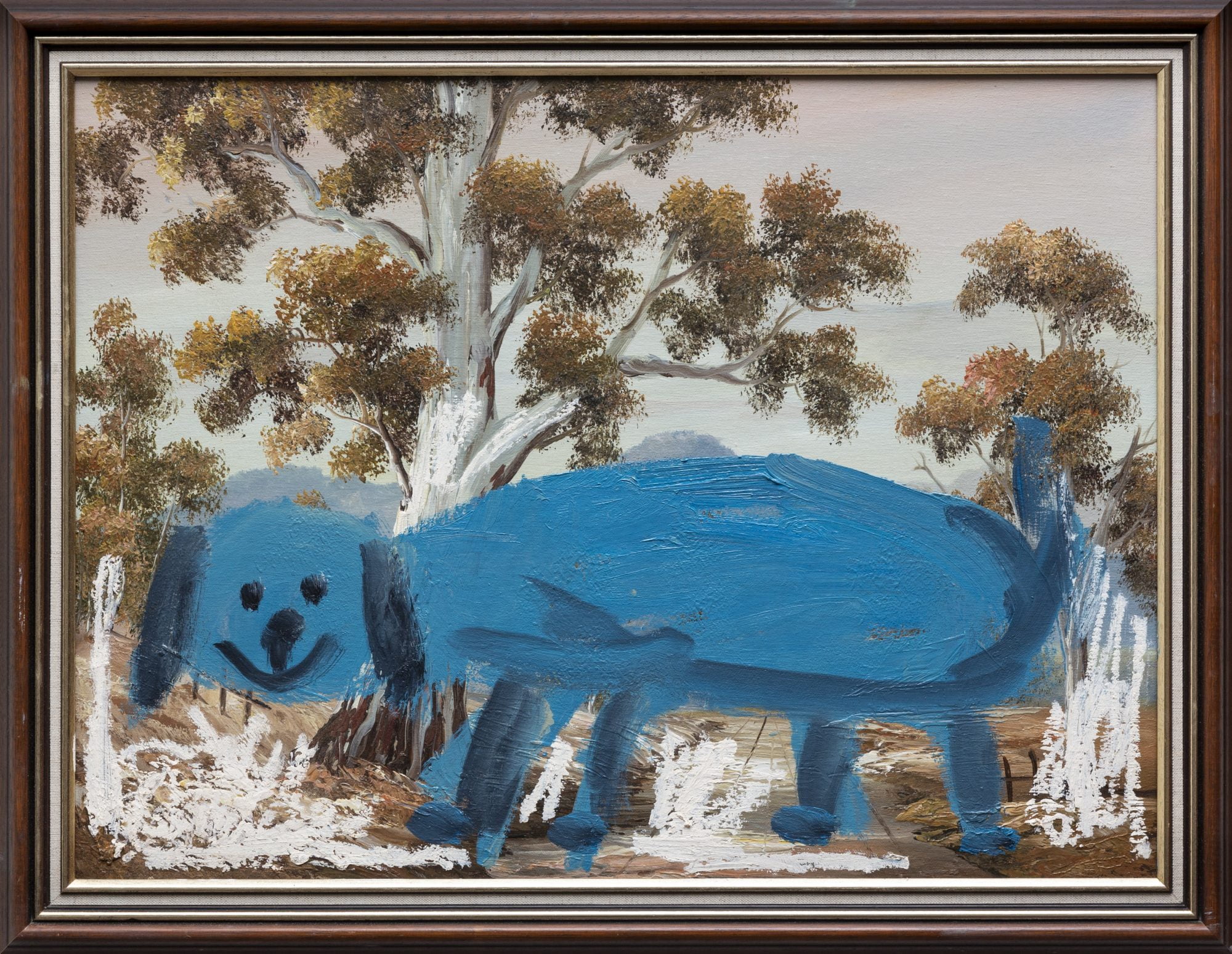 What better companion is there to share a home than the loyal dog – man's so-called best friend? Dogs and humans are both social animals, and a number of studies have shown the positive benefits of having a companion animal. During the extended periods of social isolation that resulted from the COVID-19 pandemic, animal shelters across the world reported an increase in pet adoptions. Whether or not this means our relationship to animals is changed irrevocably in the post-pandemic life, it is neverthless clear that animals provide a degree of comfort and joy in uncertain times. The pairing of this incense container with the Big Blue Dog by artist Karima Baadilla expresses some of this optimism through the similar joyous expressions of the subjects.