NETS Victoria launches an Innovate Reconciliation Action Plan 2023-2025
30.03.23
NETS Victoria is delighted to share our Innovate Reconciliation Action Plan 2023-2025. NETS Victoria is deeply committed to reconciliation within our organisation. We'd like to thank Isobel Morphy-Walsh and Terri Janke and Company for their support in developing our RAP and NETS Victoria's Board and Artistic Program Advisory Committee for their commitment to supporting and honoring Australia's oldest living culture.
NETS Victoria has the opportunity to work with many First Nations artists, curators, professionals and communities. NETS Victoria thanks them for sharing their knowledge, cultural expressions and stories. Director of NETS Victoria Claire Watson says "NETS Victoria's vision for reconciliation is that First Nations arts, cultures, histories, and stories are central to our understanding of who we are as a nation and are always honoured and respected. On behalf of the Board and staff, I'd like to thank Lisa Waup for her extraordinary artwork for our RAP and for sharing her story." Lisa Waup states "oneness details the many aspects of who I am, oneness is centred around identity – where I belong, where I long to belong. oneness translates to a state of being unified or whole, though comprised of two or more parts."
Our Innovate Reconciliation Action Plan 2023-2025 can be found here.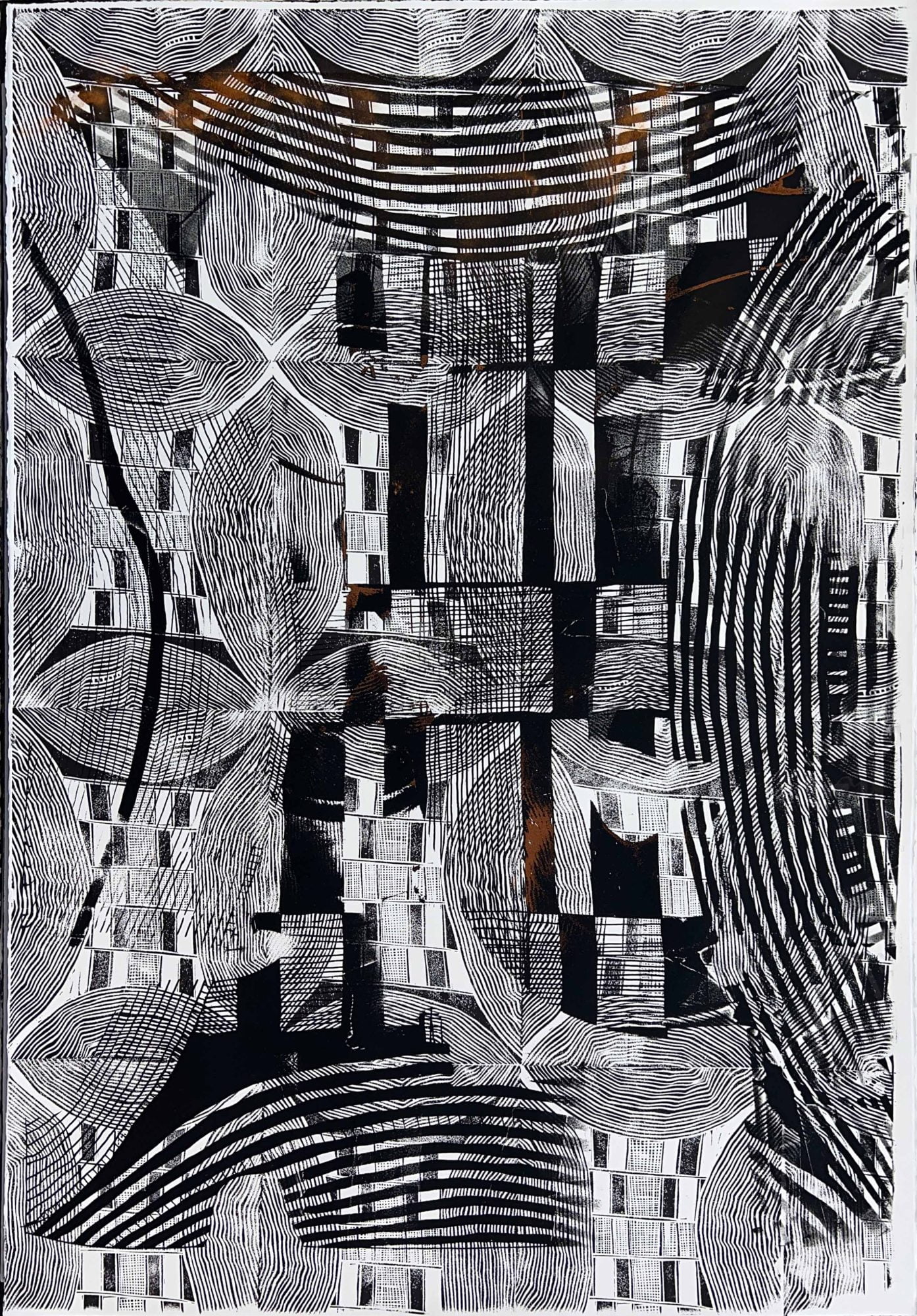 Lisa Waup oneness (24) 2022
screen-painting on Somerset cotton rag paper 300gsm
ink, reflective glass road beads, ochre. 112 x 76 cm
Courtesy the artist
Photograph: Spacecraft