Art Guide Podcast with Polly Stanton out now
01.02.23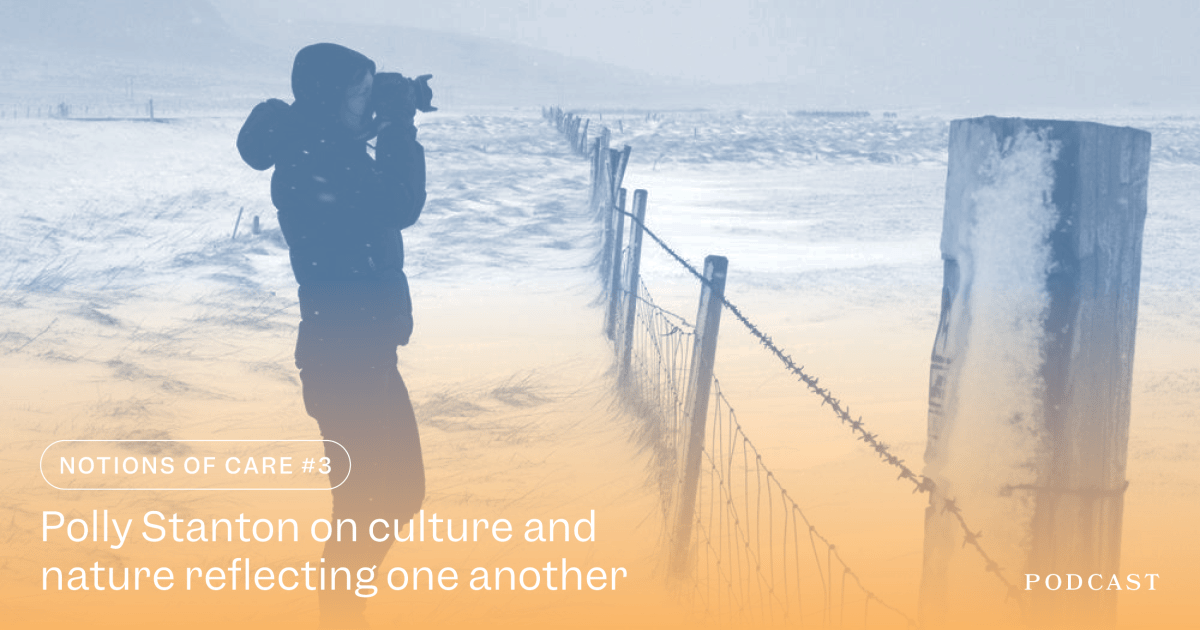 NETS Victoria is partnering with Art Guide Australia for a series of three podcasts connected to the Notions of Care exhibition.
In the final podcast episode of the 'Notions of Care' series, hear from Polly Stanton on how culture and nature reflect one another. Stanton takes us through her process of working in the landscape, and how it's not about romanticising the environment but about understanding the world in non-didactic ways. And for someone whose work deals directly with human effects on the environment, and with ever-growing climate change threat, Stanton tells us how she feels about the future.
Listen to this episode here.
You can listen back to previous episodes in this series with Kate Tucker and Katie West.