Art Guide Podcast with Kate Tucker out now
05.12.22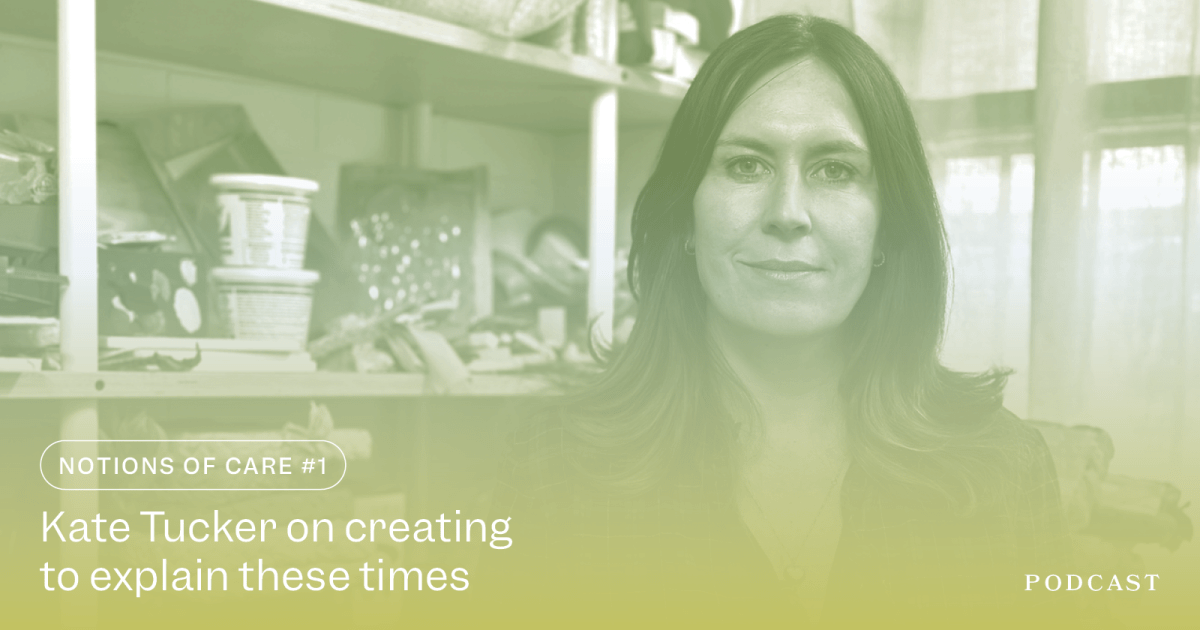 NETS Victoria is partnering with Art Guide Australia for a series of three podcasts connected to the Notions of Care exhibition.
In the first episode, hear from artist Kate Tucker on creating to explain these times, in conversation with Tiarney Miekus. Tucker talks about what care means to her, and what it means to approach an art practice with care. Together with Miekus, she also talks about detaching from external notions of success, how and why she creates her works, and the importance of having aesthetic experiences.
Listen to this episode here.