NETS Victoria to nationally tour 'One foot on the ground, one foot in the water'
07.12.21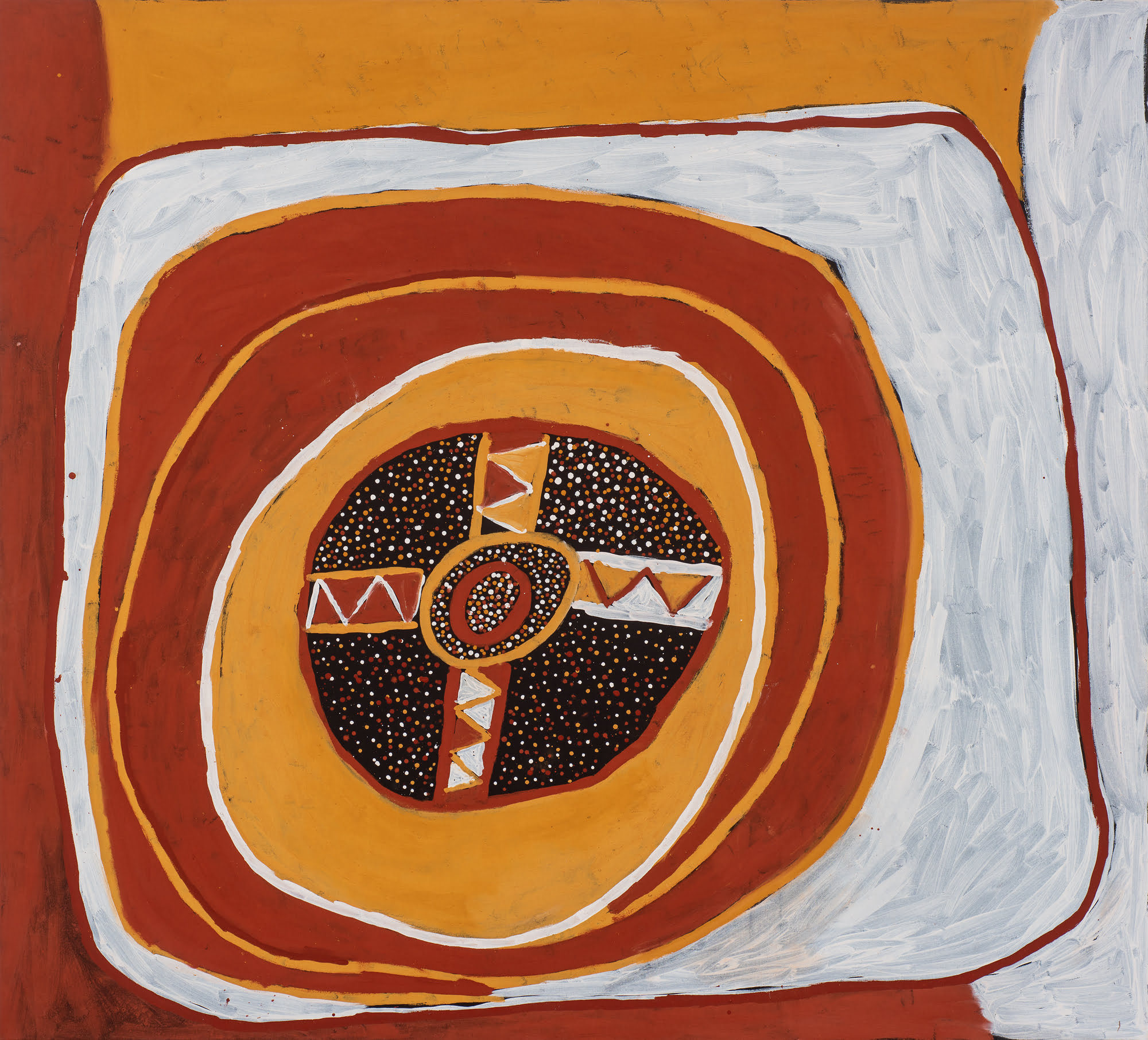 At a time when many are experiencing complex feelings about the frailty of life and future uncertainty, we are pleased to announce the national tour of the La Trobe Art Institute exhibition One foot on the ground, one foot in the water which turns to the subject of our own mortality.

Curated by Travis Curtin, eleven contemporary artists present paintings, sculptures, installations and sound works that invoke experiences of loss, impermanence, transience, remembrance, memorialisation and their own expressions of grief, featuring Catherine Bell, Timothy Cook, French and Mottershead, Mabel Juli, Richard Lewer, Sara Morawetz, Michael Needham, Nell, Patrick Freddy Puruntatameri, Nawurapu Wunuŋmurra.
Travis Curtin says "The immediacy of loss is one of the most difficult experiences to articulate in words. 'One foot on the ground, one foot in the water' tests what an art exhibition can do to express the complexities and mysteries of the emotional experiences surrounding death and loss that reverberate through time."
The exhibition is accompanied by a fully illustrated catalogue featuring six newly commissioned texts by First Nations authors. The essays and 'in conversations' offer new insights into the subject of our mortality, situating Australian First Nations knowledge and perspectives at the centre of discussion and commentary.  
Authors include Yinimala Gumana, a Yolngu artist educated in Yolngu law and ceremony and anointed as a future Dalkarra/Djirrikay (leader of Dhuwa and Yirritja ceremonies); Mabel Juli, Gija Elder and senior artist; Wukun Wanambi, senior Yolngu artist, a leader of the Marrakulu clan and director of The Mulka Project; and Pedro Wonaeamirri, senior Tiwi Culture man and artist.  
One foot on the ground, one foot in the water has been assisted by the Australian Government through the Australia Council for the Arts, its arts funding and advisory body, as well as receiving development assistance from NETS Victoria's Exhibition Development Fund, supported by the Victorian Government through Creative Victoria.