Online Engagement – Learnings, Pitfalls and Triumphs | Live Webinar
02.11.20
Date: Tuesday 8 December
Time: 2:30-3:30 pm (including 15 minutes of Q&A)
This live webinar Online Engagement – Learnings, Pitfalls and Triumphs, will reflect heavily on the challenges that 2020 presented and the need for galleries to use digital technologies to engage audiences in the absence of physical visitation. The session will consider how galleries rose to the challenge to adapt to this process, what has been successful, and if online engagement will continue to be a useful tool after the pandemic. Chair Danny Lacy, Artistic Director / Senior Curator, Mornington Peninsula Regional Gallery and presenters: Miriam Kelly, Curator, ACCA; Artists James Nguyen; and Camila Galaz; will come together and analyse the move to online tools and how the art community responded to new formats to keep artists, galleries and audiences connected and showcasing art.
Chair:
Danny Lacy (he/him) | Artistic Director / Senior Curator, Mornington Peninsula Regional Gallery
Presenters:
Camila Galaz (she/her) | Artist
Miriam Kelly (she/her) | Curator, ACCA
James Nguyen (he/him) | Artist
Register Here
Registrations close at 5pm on Monday 7 December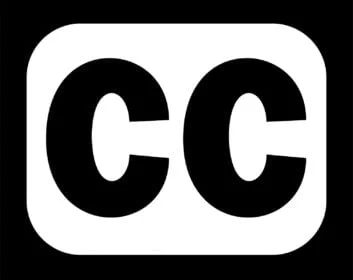 This webinar will be live captioned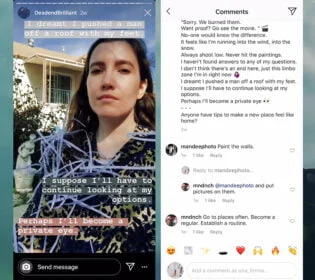 Biographies
Danny Lacy
He/him
Danny Lacy is Artistic Director / Senior Curator at the Mornington Peninsula Regional Gallery (MPRG). In this role he supports the development of curatorial and publishing projects, the activation and interpretation of the MPRG's significant works on paper collection, and community engagement through a wide range of access and learning programs. Over the past 20 years he has had an active curatorial practice within artist-run and contemporary art spaces, most recently as Director of West Space, Melbourne. Previous roles include Curator at Shepparton Art Museum, Program Administrator at Monash University Museum of Art and Installation & Project Co-ordinator at the Australian Centre for Contemporary Art. In 2015 he participated in an Asialink Arts Management residency in Singapore.
Camila Galaz
She/her
Camila Galaz is a Chilean-Australian visual artist based in Los Angeles on the unceded territory of the Gabrielino/Tongva peoples. Working in video, text, and across digital platforms, her practice looks to understand how intimate connections to history exist through personal narratives, social media, collective memory, and cultural texts. Recent commissions include the Digital Writers' Festival, Sister Gallery, Outback Arthouse, and West Space. In 2019 she presented a lecture for Writing & Concepts at the National Gallery of Victoria ('Questioning Existence with the Subjunctive [Spanish Demystified])', and a four-part workshop for Channels Video Art Biennale and Free Association ('Time, After Time: A Reenactment Workshop'). She is the recipient of the 2018 M-Power Scholarship from the National Gallery of Victoria and the 2019-2021 Australia Council EMPAC New York Residency. During the pandemic, she presented the independent online project 'Unwelcome Visitant', curated by Sabrina Baker.
Miriam Kelly
She/her
Miriam Kelly is a Curator at the Australian Centre for Contemporary Art, Melbourne (2018–), and Curator of the John Fries Award (2019–21). Miriam has curated exhibitions independently, as well as in her institutional roles at ACCA, Artbank (2013–18), and the National Gallery of Australia, Canberra (2008–13). During 2020 Miriam co-curated ACCA's online public and exhibition programming, including ACCA Open (August – December 2020, with Max Delany and Annika Kristensen). Forthcoming exhibitions include Overlapping Magisteria (December 2020–March 2021, with Max Delany), at ACCA, and the John Fries Award 2020/21, at UNSW Galleries (13 March–17 April 2021). Miriam has published and presented on a range of contemporary practices and historical areas of Australian art, and over the past decade has served as Chair of the experimental online contemporary arts imprint Runway Journal (2015–17), as well as on the boards of Canberra Contemporary Art Space (2012–13), and Megalo Print Studio + Gallery (2008–12).
James Nguyen
He/him
James Nguyen is a Settler Australian artist and filmmaker currently living on the unceded lands of the Boon Wurrung. He has been commissioned by institutions such as the Australian War Memorial, the Museum of Contemporary Art for the National 2019, ACE Open, and others. A past recipient of the Maddocks Art prize and the Anne & Gordon Samstag International Visual Arts Scholarship, James has had the opportunity to develop projects and work collaboratively on experimental documentary, research, and curatorial exchanges in NYC, Europe and the Asia.
This event is part of The 2020 Curatorial Intensive, presented by NETS Victoria in collaboration with the PGAV and supported by the Victorian Government through Creative Victoria.
Image Credit: Camila Galaz, Dead End. Brilliant. 2020
Video, digital print. Courtesy of the artist
© the artist