Managing Curatorial Risk – Live Webinar
02.11.20
Date: Wednesday 18 November
Time: 2:30-3:30pm (including 15 minutes of Q&A)
This live webinar Managing Curatorial Risk, introduces a new resource 'Risk Assessment and Management for Exhibition Content' developed by NETS Victoria and Museums and Galleries of NSW (MGNSW) aimed to assist with curatorial risk management. The session will reflect upon exhibitions' intent to incite conversation, new ideas and debate, while asking the question – what happens when exhibitions contain content that could be perceived to be controversial, provocative or have the potential to offend certain members of the community, audience or stakeholder groups? This session investigates 'Conflict In My Outlook' a current exhibition curated by Anna Briers which navigated this type of curatorial risk and brings together Chair Adam Harding, Director of CCP and Chair of NETS Victoria's Artistic Program Advisory Committee; Presenters Anna Briers, Curator, University of Queensland Art Museum; Artist Xanthe Dobbie; and Rachel Arndt, Gallery Programs and Touring Exhibitions Manager, Museums and Galleries of NSW. Join in to hear how the art community can express themselves freely, explore sensitive topics and push boundaries to incite meaningful conversations, while managing the risk process.
Chair:
Adam Harding (he/him) | Director CCP & Chair of Artistic Program Advisory Committee: NETS Victoria
Presenters:
Rachel Arndt (she/her) | Gallery Programs and Touring Exhibitions Manager, Museums and Galleries of NSW
Anna Briers (she/her) | Curator, University of Queensland Art Museum
Xanthe Dobbie (they/them) | Artist
Register Here
Registrations close at 5pm on Monday 16 November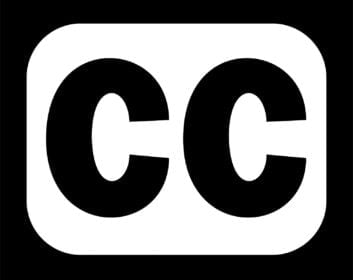 This webinar will be live captioned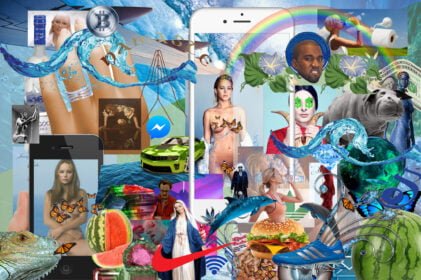 Image Credit: Xanthe Dobbie
Harriet, 2018
still from the series 'Wallpaper Queens'
digital collage and BuzzFeed quiz
dimensions variable
image courtesy of the artist
Adam Harding (Chair)
He/him
Adam Harding is the Director of the Centre for Contemporary Photography (CCP), Melbourne, since 2018 and was the Chair of the NETS Victoria's Board of Management from 2012 to 2020. After beginning his training at Geelong Gallery in 1998, Harding was Assistant Curator at Warrnambool Art Gallery. In 2007 he moved to Horsham Regional Art Gallery (HRAG) as Curator, and was appointed Director in 2009. He continued Horsham's commitment to community engagement while reinterpreting the Gallery's collection to focus on their three main areas of collecting; artworks and images of Horsham and the Wimmera, the Mack Jost Collection of Australian Art, and its nationally significant collection of Australian photography. Harding has been focusing on investigating modes of exhibition development and presentation that places the Gallery and the Wimmera as a site of production and collaboration. This is happening through partnerships with the Australian Centre of Contemporary Art, which saw contemporary artists work with community organisations such as the Natimuk Brass Band and the Natimuk Bowls Club, and the Lake Macquarie City Art Gallery and their project Life in your hands: the art of solastalgia, which saw works created within each touring venue's community coming together for a national tour.
Rachel Arndt
She/her
Rachel Arndt is Gallery Programs and Touring Exhibitions Manager at Museums & Galleries of NSW, leading the most extensive touring exhibition program in NSW with national reach, and key support and development initiatives for gallery and museum sector. Over the last 15 years, she has held roles in visual arts programming, acquisitions, collections management, policy and grants management, and touring, in Australia and internationally, with the Arts Council Collection/Hayward Gallery, London – the largest national loan collection of modern and contemporary British Art in the UK – Christ Church Picture Gallery, Oxford and the Australia Council for the Arts. Rachel has a Masters in Art Administration from UNSW Art + Design, and a Bachelor of Fine Arts Honours (majoring in Photomedia) from Sydney College of the Arts, University of Sydney.
Anna Briers
She/her
Anna Briers is the Curator at The University of Queensland Art Museum, Brisbane. She has curated in both an institutional and freelance capacity for over a decade in various contexts ranging from art museums and arts festivals, through to underground tunnels and golden canola fields.
She has produced ambitious large-scale group exhibitions featuring Australian and international contemporary artists including the two part series: Conflict in My Outlook_We Met Online (2020) online, and Don't be Evil (2021) UQ Art Museum; Craftivism. Dissident Objects and Subversive Forms (2018-2021) a SAM and NETS Victoria touring exhibition co-curated with Rebecca Coates; I hope you get this: Raquel Ormella (2018-2020) a SAM and NETS Victoria touring exhibition co-curated with Rebecca Coates; Cover Versions: Mimicry and Resistance (2017-18) SAM; Cornucopia (2016) SAM; and Nell (2016) SAM, co-curated with Rebecca Coates.
Xanthe Dobbie
They/them
Xanthe Dobbie is a new media artist and filmmaker. Working across on- and offline modes of making, Dobbie's practice aims to capture the experience of contemporaneity as reflected through queer and feminist ideologies. Drawing on humour, pop, sex, history and iconography, they develop shrines to a post-truth era. Holding a BA (Honours) in Fine Art from RMIT, they have shown work locally and internationally in major festivals, prizes, solo and group exhibitions and delivered numerous presentations at notable institutions including ACMI and MCA. A longstanding member of the BLINDSIDE ARI Board of Artistic Directors and the QueerTech.io Collective, Dobbie completed a Masters of Arts Screen (Editing) at AFTRS in 2019. Their Masters film ELAGABALUS recently premiered at CinefestOz and will soon screen at festivals across the US and Europe. They are currently developing new screen-based and interactive works for UQ Art Museum, Going Down Swinging, Bundoora Homestead and Griffin Theatre Company.
This event is part of The 2020 Curatorial Intensive, presented by NETS Victoria in collaboration with the PGAV and supported by the Victorian Government through Creative Victoria. We thank Museums & Galleries NSW for their collaboration and leadership on the new resource 'Risk Assessment and Management for Exhibition Content'.