Thursday 07 May, 2020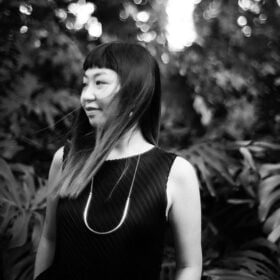 We're thrilled to announce that Nikki Lam has joined the Board of Management and our newly created Artistic Program Advisory Committee. Nikki is a visual artist, curator and producer. She is the Co-Director of Hyphenated Projects and Associate Producer at Next Wave. With an expanded art practice in writing, exhibition and festival making, she is passionate about bridging the boundaries between disciplines, audiences and spaces.
Working primarily with moving images, performance and installation, her work often examines hybridity through studies of rituals, language and representations, as well as the ephemeral medium of video. Born in Hong Kong, Nikki's research deals with the complexity of migratory expressions within and beyond the concept of diaspora. As an artist and curator, Nikki has worked across Australia and internationally. Nikki was Artistic Director at Channels video art festival (2014-2017) and visual arts editor at Peril Magazine.
Photograph: Leah Jing McIntosh