Farewell to Director Mardi Nowak
14.06.19
NETS Victoria Board of Management announce with sadness the departure of Director Mardi Nowak.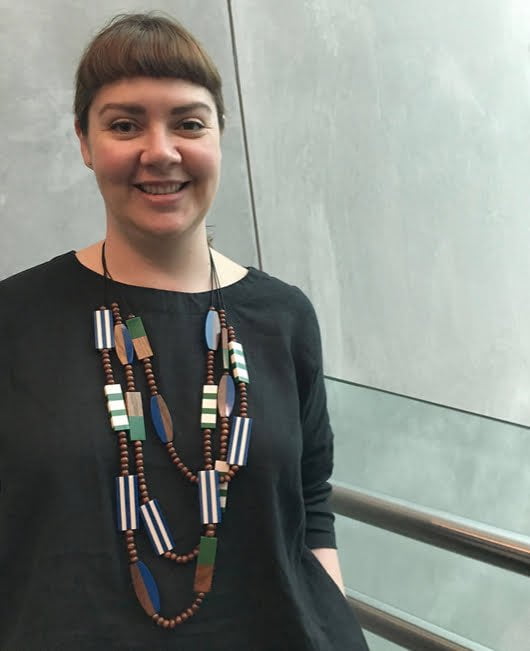 Over the two years leading the team at NETS Victoria, Mardi has overseen an exciting tour program, travelling throughout Australia. She has been successful in obtaining funding for I Hope You Get This: Raquel Ormella, Craftivism, Fem-affinity, MilkBar by Callum Preston, In Her Words and Great Movements of Feeling.  Mardi has been instrumental in supporting Shepparton Art Museum, Arts Project Australia, Horsham Art Gallery, Hamilton Art Gallery and others in their exhibition programs and ambition to share their work across Victoria and Australia. Alongside the artistic program, Mardi has been instrumental in setting up new systems and frameworks for the organisation; streamlining processes and ensuring best practice for both NETS Victoria and the host venues.
"In the two years that Mardi been with us, NETS Victoria has grown from strength to strength. The quality of her communication to our sector, her polite strength in holding, advancing, and improving our position matched with her ability to build and lead a team leaves our organisation in a stronger position than when she was appointed". Adam Harding Chair.
"It is with a heavy heart that I leave this wonderful organisation and team. The work, collaboration and support that NETS Victoria provides to the visual arts sector is incredibly important and I will miss working across the many galleries of Victoria and Australia".  Mardi Nowak
Mardi's last day at NETS Victoria will be 27 June before she takes on the newly created role, Head of Visual Arts at RACV – overseeing their Art Collection and engagement programs.
NETS Victoria begins the recruitment process for a new Director shortly and information will be available via the website.