Senior Curator to depart NETS Victoria
14.03.17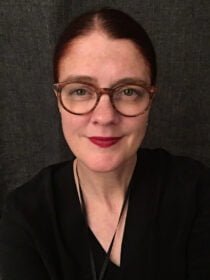 Senior Curator and Acting Director Melissa Keys leaves the organisation at the end of the month to join the curatorial team at the Ian Potter Museum Museum of Art.
Melissa joined NETS Victoria in April 2015. During her time at NETS she has developed a dynamic program of exhibitions that are currently touring nationally and a number of forthcoming exhibitions.
We will continue working with Melissa on the Michelle Nikou: a e i o u exhibition  she co-curated with Kendrah Morgan (Heide Museum of Art)  as it tours nationally throughout 2017 and into 2018.
We will miss her wit and sizable artworld experience here at NETS Victoria and wish her all the best.