Wednesday 08 Feb, 2017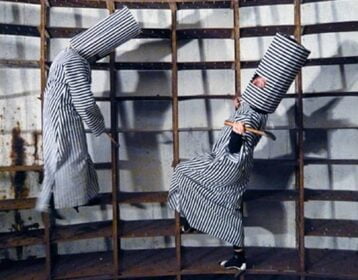 NETS Victoria's most recent exhibition titled EREWHON opened at Warrnambool Art Gallery in February and will run until 12 June. This is the third of five partner venues that the exhibition will be presented. EREWHON will tour Victoria until 2018.
Featuring work by six leading contemporary artists and curated by Vikki McInnes, this significant exhibition explores themes including the effects of colonisation, technological progress and the ramifications of social discipline and order. It features a range of work in a diversity of media including installation, photography, video and textiles. We talk to Vikki about the exhibition.
Vikki McInnes is Research Fellow and Managing Editor Art + Australia at the Victorian College of the Arts, the University of Melbourne
Artists include: Brook Andrew, Mikala Dwyer, Tony Garifalakis, Claire Lambe, Clare Milledge